On 2017 10 25,  there was a general meeting of Lithuanian Karting Federation members. During the meeting, new council was elected together with a president of the LKF.
New council consists of: Karolis Šikšnelis, Karolis Razas, Tadas Vaitkevičius, Ugnius Čaplikas, Paulius Paškevičius, Martynas Tankevičius. New President of the LKF is a well-known automobile sport society member Karolis Šikšnelis. He is a constant participant of 1000 km race as well as of BEC 4H championship.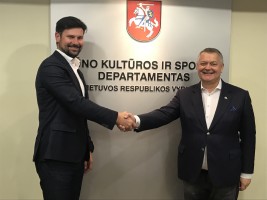 Photos from kartingas.lt.